Project Brief:
To develop a set of impactful tools to enhance the awareness and adoption of enterprise social media in big organisations. These tools had to be easy to grasp, attractive and fun.
My contribution:
Brainstorming for concepts, visual design and development of the infographics.
Social Media Adoption
This infographic visualized the journey which an organisation needs to undertake to become a social organisation. Being a social organisation means productive collaboration among the employees to optimize work flows and processes and generate more value for the business.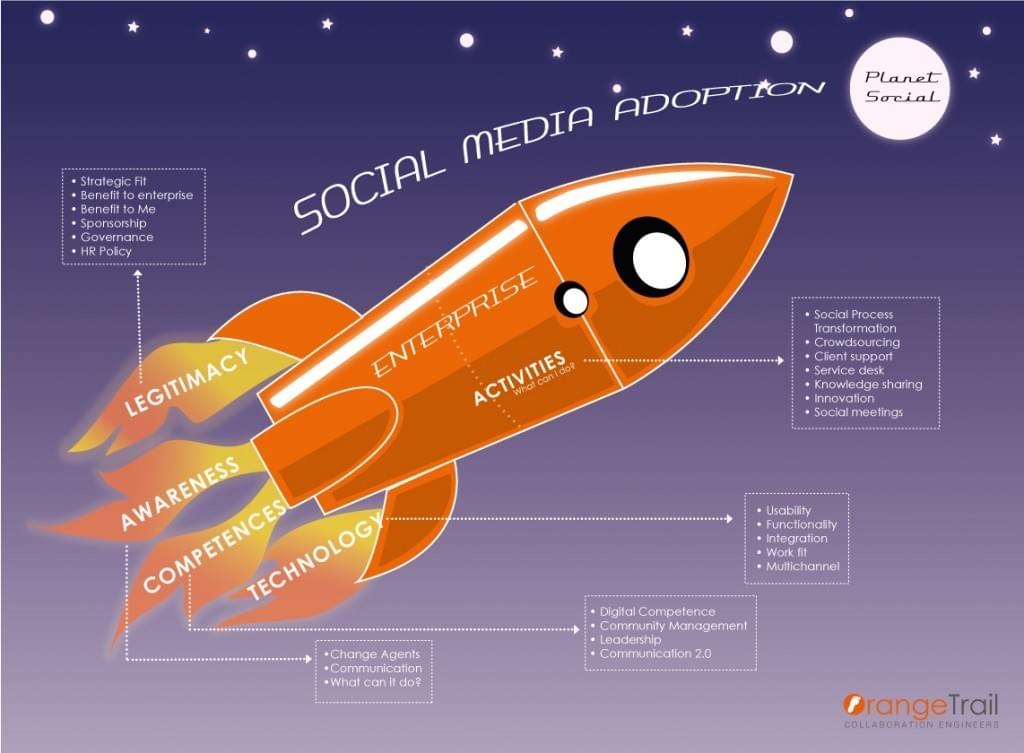 This infographic was designed and developed to show how any enterprise social platform can make an organisation work in a more productive and connected way. Crowdsourcing, improving service desks, managing meetings, utilising the collective network; all can be done online. So, instead of going by ' Build and they will come,'a social business strategy has to be charted out for the widespread adoption of social technologies in the organisation
Team collaboration 2.0
The infographic below illustrated how one can use their enterprise social tool to manage entire meeting processes would be the smarter and more efficient solution to this issue.